We are now open. Come visit!
Mana Earthly Paradise is a next generation hotel run by Earth Company. Through the villas made of earth bags, probiotic food we provide, and conscious products we sell at our store, Mana aims to nourish life all around us. We strive to be part of the solution not the problem.
The profit from your stay goes to fund Earth Company's work to support the changemakers across the Asia Pacific.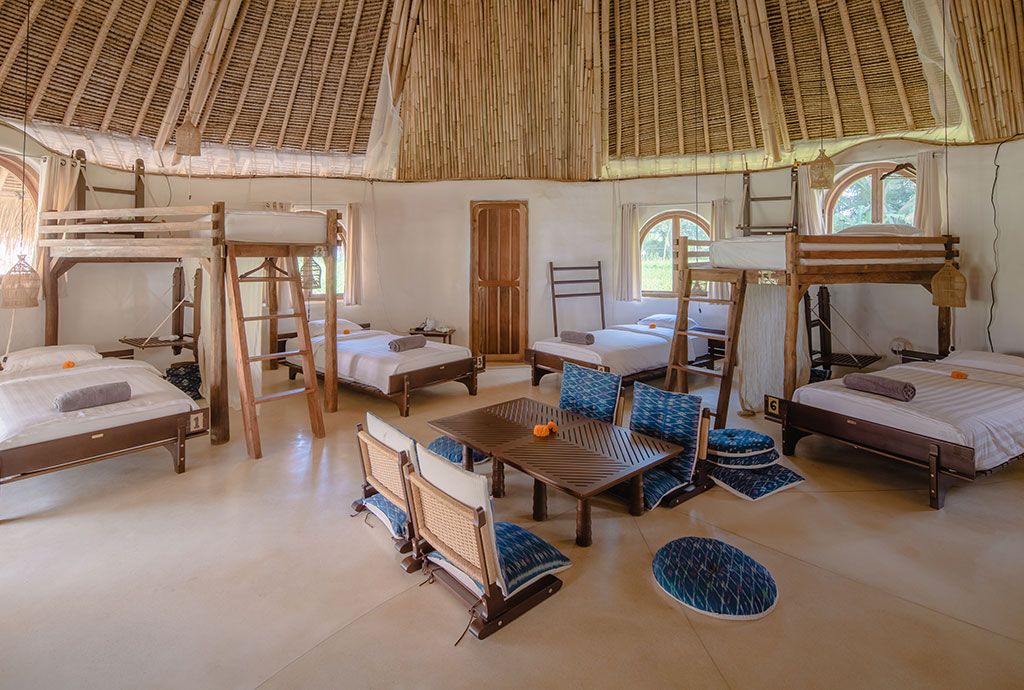 Mana Eco Villas embody innovation, sustainability, and style. Using natural materials, six earth-bag domes have been carefully crafted from recycled wood, bamboo and natural stone, blending seamlessly with the surrounding environment.
Mana Kitchen is an organic, probiotic, life-nourishing restaurant where Japanese superfood meets Indonesian cuisine.
We use heirloom vegetables grown in our permaculture garden and other organic sources to serve up homemade probiotic food that awakens your mind, body and soul.
mana market (coming soon)
A curated collection of essential items eco- and socially- conscious people need in their daily lives. From food and toiletries to upcycled and eco-innovative products.
The Mana Market is single-use plastic free, organic, MSG free, locally produced and socially minded—sourcing products from marginalised communities across Bali and Indonesia.
mana features
What makes Mana extra special?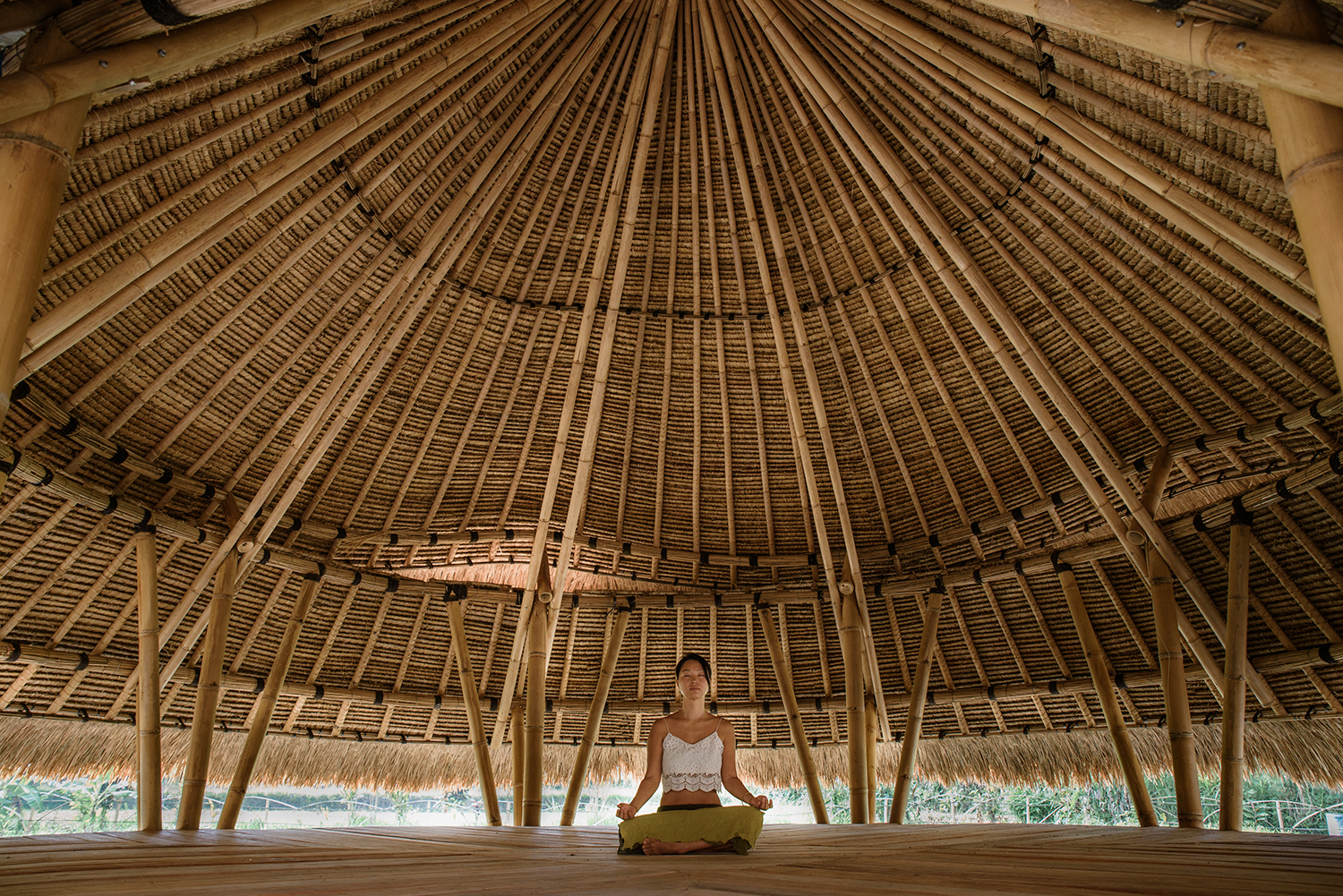 Sitting above a pond, our Yoga Shala is the physical and symbolic heart of Mana Earthly Paradise. It's the perfect place to rejuvenate your body and mind as you connect with the lush environment surrounding you.
Please check with reception for timetable.
We welcome children at Mana Earthly Paradise. Our playground is an inclusive play space where local and foreign kids can come together. It's a space for kids to be kids, while adults can relax nearby in our restaurant.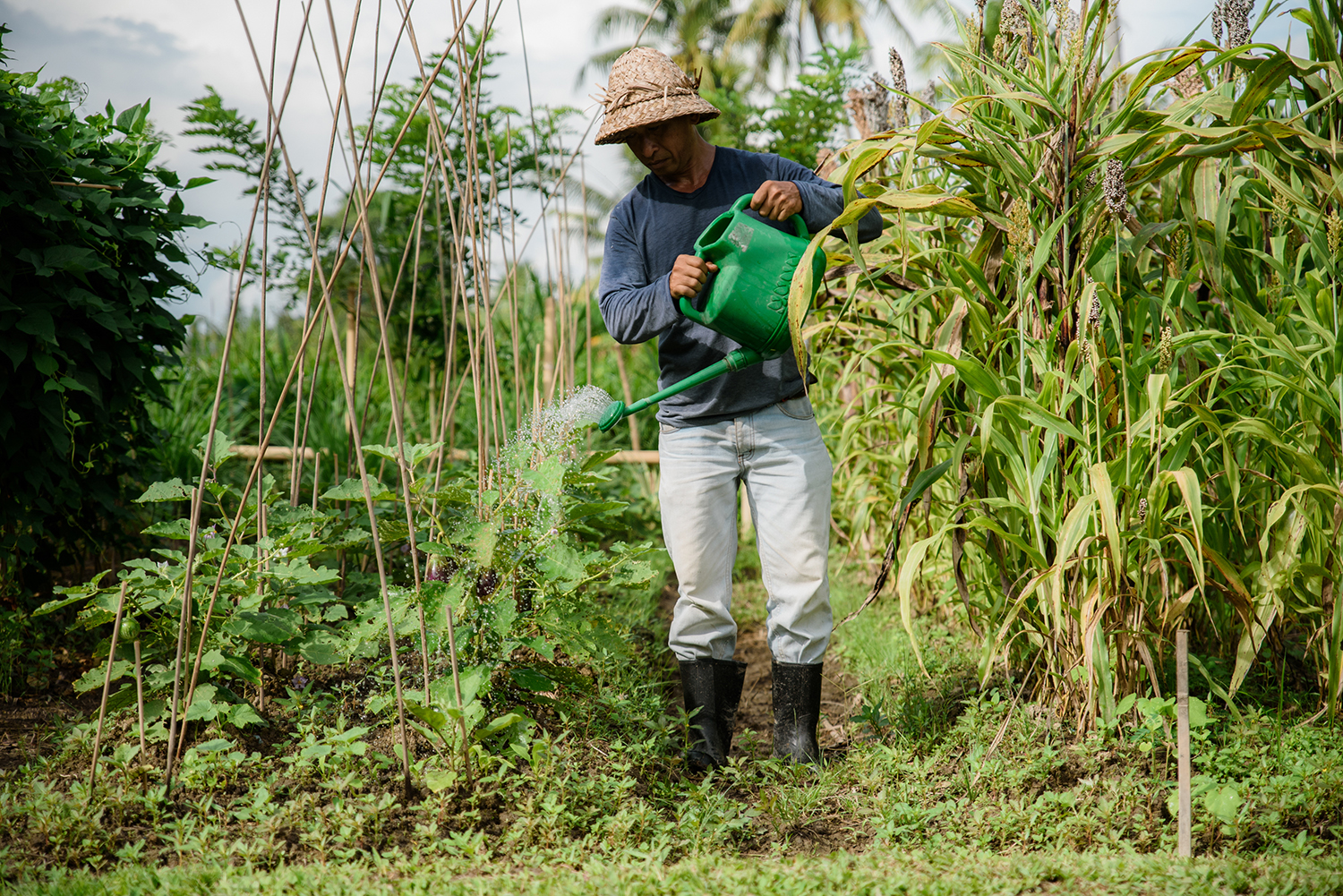 Get your hands in the dirt in our permaculture garden and experience farm-to-table living.
Natural canals weave across the gardens, bringing fresh water in from the nearby rivers and the subak giving life to our gardens.
Each morning you can pick the vegetables and herbs you will eat that day.